OUR MENU
The best cuisine in a unique atmosphere
TASTING MENU
Min 2 people
To begin with…
Salmon tartar with cherry and avocado with raspberry balsamic
Piquillo pepper stuffed with seafood and red shrimp cream
Eggplant milfoil, zucchini, gulas and prawns
Continue with…
Iberian sirloin with red fruit sauce to red wine
Cod gratin with apple aioli
End with…
* With wine pairing +10 €
53 € FOR PERSON
TO START
Toast with black garlic aioli
octopus leg on parmesan cream and pure truffle
TACO APPETIZERS with SHREDDED KNUCKLE, avocado and px REDUCTION.
grilled squid WITH roasted piquillos
candied artichokes with IBERIAN BACON AND TRUFFLE
Cutlets of Lobster and Cuttlefish
Bluefin tuna on avocado and mango bed
Chicken and vegetables gyozas with teriyaki sauce and sweet chilli
Bao bread with cheek, goat cheese and caramelized onion
Foie micuiT ingot with arandanos and pistachios jam
SALADS
goat chesse salad
(aGUACATE, CHERRIES, NUTS AND HAM)
TROPICAL SALAD
(AVOCADO, CHERRIES, NUTS, FRUIT AND YOGHURT SAUCE)
NACHOS SALAD
(AVOCADO, CHERRIES, NUTS, CHICKEN, NACHOS AND MUSTARD AND HONEY SAUCE)
MEATS
beef tenderloin
Red fruit coulis and red wine.
GOURMET BURGER WAFFLE BLACK ANGUS
WITH AVOCADO, BACON, CHEDDAR AND CARAMELIZED ONION. Served on Belgian waffle, accompanied by potatoes and our delicious mustard and honey sauce.
budapest chicken with roquefort and plums
Veal entrecot with mushroom cream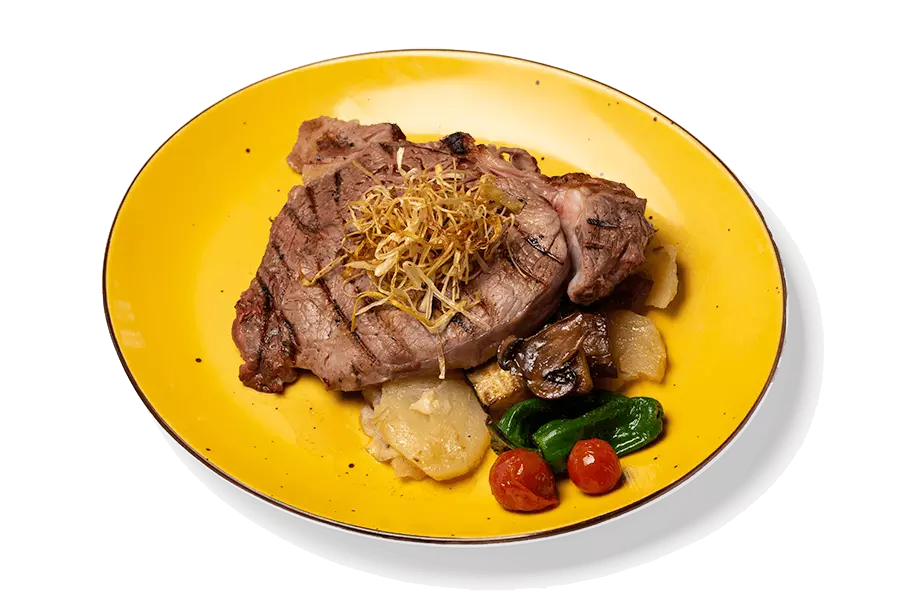 FISH & SEAFOOD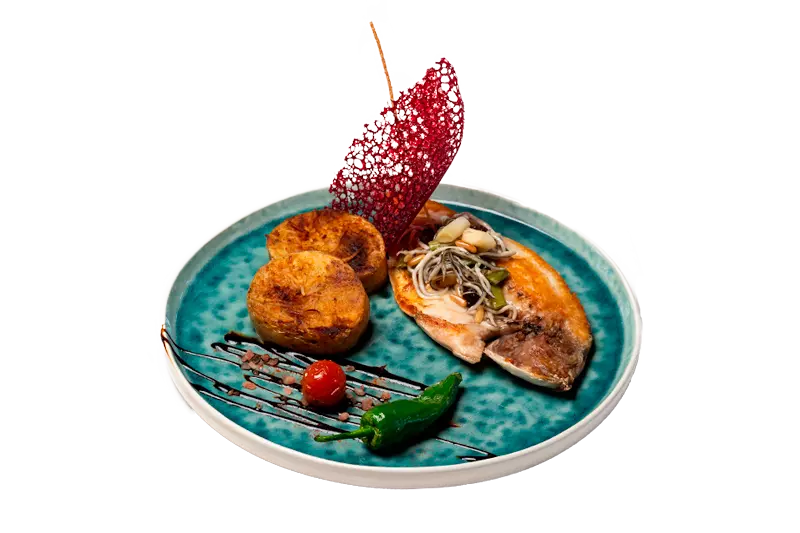 Grilled salmon on red shrimp cream
BLUEFIN TUNA
WITH BASMATI RICE AND SEAWEED.
ANGLERFISH WOK
WITH PRAWNS.
SAUTÉED LOBSTER WITH TENDER GARLIC
RED SHRIMP (MEDIUM)
200 GR.
DESSERTS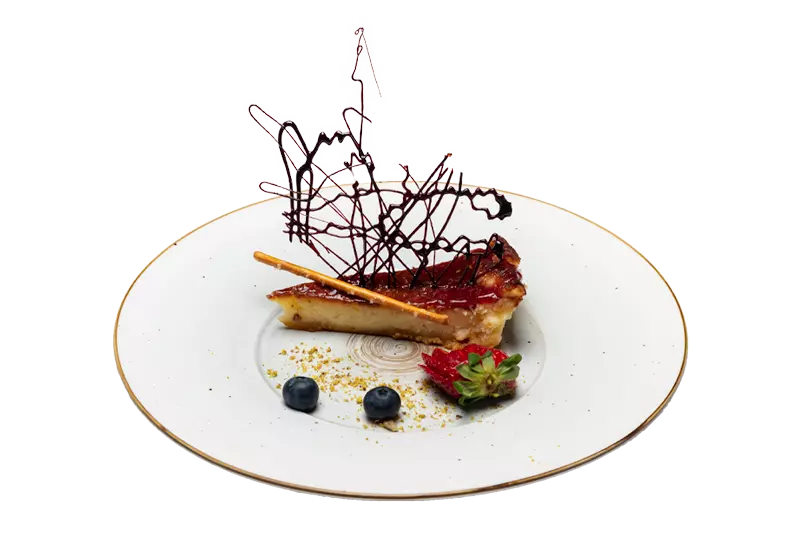 CHEESECAKE
with vanilla ice-cream
Chocolate cake with cookies
CARAMELIZED BRIOCHE TOAST IN coconut milk and cinnamon
Milhojas 3 chocolates on mango coulis